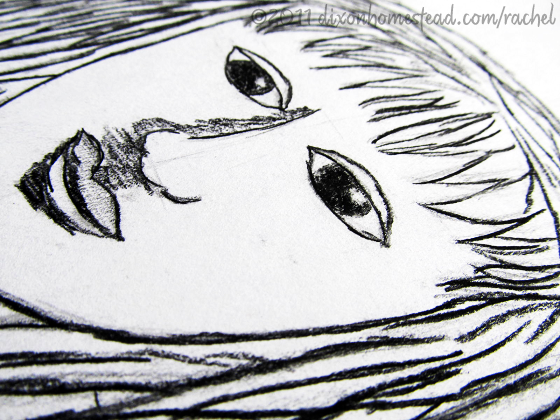 I didn't mean to make her like that, in the style that reminds me of the Italian Renaissance and Leonardo da Vinci. Miss Sonja told me that she loved her; I think she looks rather flat. :P Hehe! I am still working on getting that effect which to my mind gives 'body' and 'life' to a drawing. I mean, if it looks like it is realistic and you could mold a sculpture off of it. Get my drift? :) Hope so… I can be confusing at times! o.O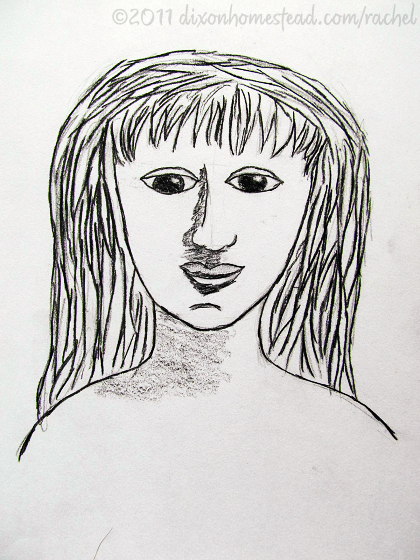 I like her nose the best of her features. It seems to be the best one I've done.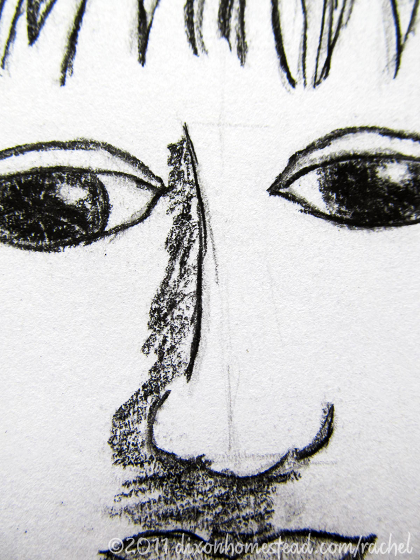 Miss Sonja said she loved her almond eyes; I don't think they are very realistic looking…
Her hair, or at least her "bangs", I like well.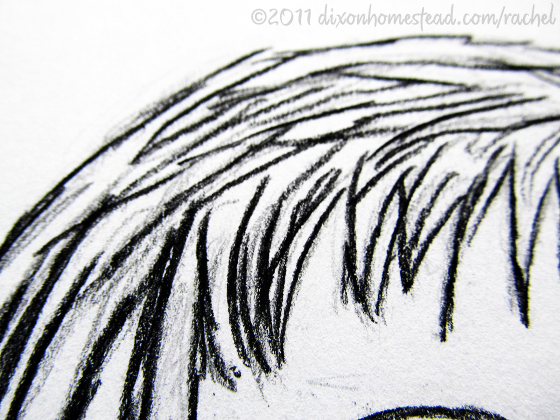 I kind of like the 'shadow' on the adverse page that the drawing made after I did it over in charcoal: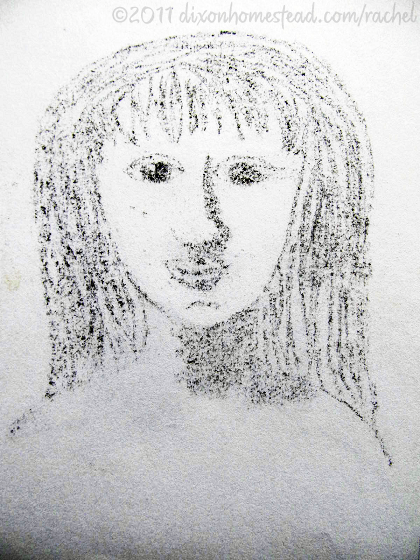 …looks kinda neat…
But there she is; tell me: what do you think of her?
as ever,
-Ra'chel