A couple weeks ago, the yard needed a raking from all of the dead leaves that had blown across it.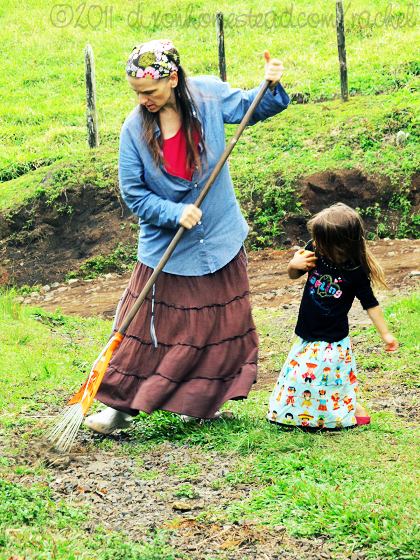 Momma got out our rake and raked up the yard.
[So, Lu's not the most fashionable person in the world...
she's too darn cute for her own good tho!]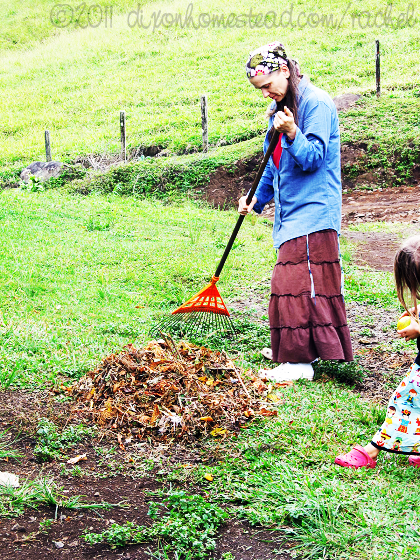 She said, "Rachel, run and get the camera! I want some photos of our 'fall'."
So I ran and got the camera.
Look how big the pile is!
Biggest dead leaf/dead grass pile I've seen in two 'falls' here in Costa Rica!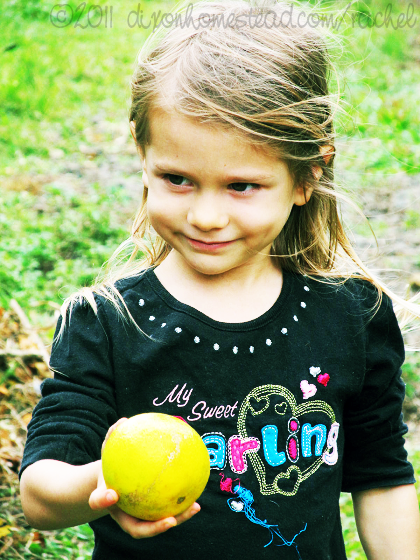 Lu had one of the oranges that Eric, Dad and Hannah had gone and gotten earlier that day.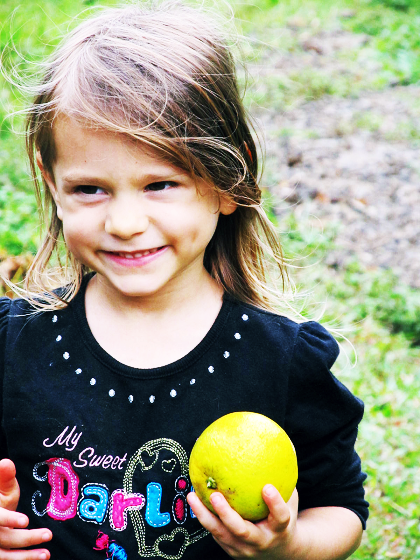 She missed that I wanted her to look at the camera and smile…
Still a darling photo tho!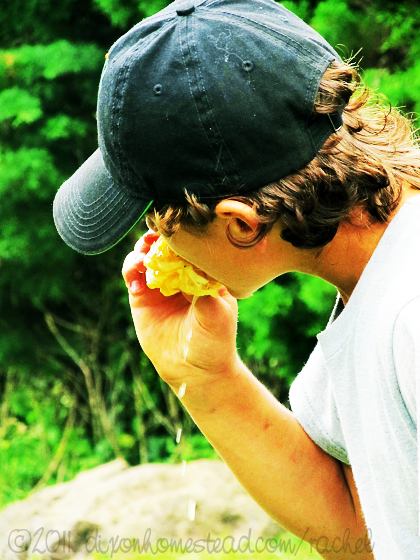 those oranges can be pretty juicy!
We've been enjoying freshly squeezed orange juice quite often as of late.
it is soooo much better than those prepackaged, 'put in the right packet' jugs of 'orange juice' you get at the stores!
MMMMMMMMMMMMM!
You all are MISSIN' OUT!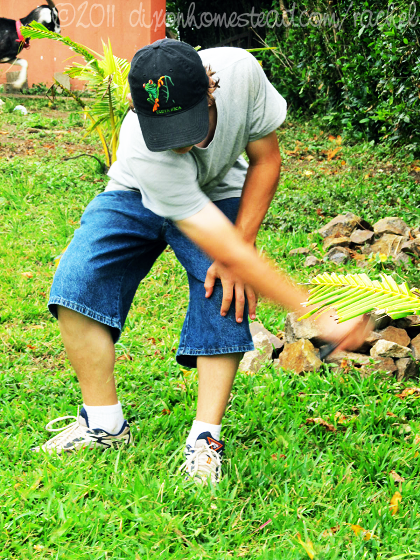 Anyone ever 'mowed' a lawn with a machete? Yep, that's how we roll here!
Usually, if it's not a machete someone is using to chop up their front lawns, it's a weed-wacker.
You very rarely find a lawn machine here to cut the grass with.
Makes for a good workout.
I wouldn't really know, I've not chopped up the lawn with one myself!
All right, I have cut through foliage and huge masses of vegetation with a machete to get to the ground hidden beneath to help a friend plant their garden.
It's kinda the same I guess.
I suppose that's all for now. :) Hope you enjoyed it.
as ever,
-Ra'chel