I had to snap a photo of the bunch of bananas that we had hanging in our sukkah this past week. Last year, we had them too. It was our first Sukkot in Costa Rica. What better decorations could you have than hibiscus flowers, coconut palm branches and a bunch of bananas? Yeah, I didn't think so either.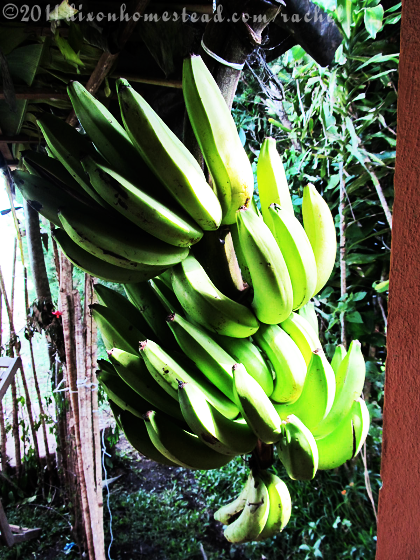 These were a gift from a friend who has a few plants growing on his property, as well as sweet little 'honey mangos' and avocados. He gave us a bunch when they were green, as they are in the photos.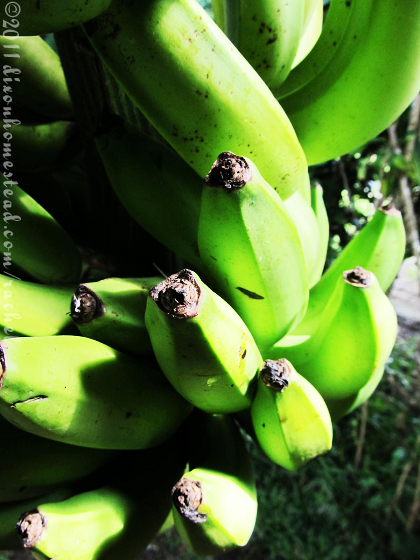 They begin to turn yellow pretty quick once they hit a certain point, but when they are still green on the outside with streaks of yellowing, then that is the time they are best for eating! This bunch, when they were in such a state and afterward, was gone in about three days.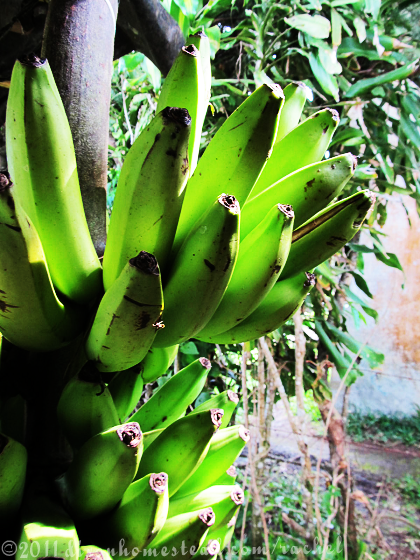 It was a great reminder of how Abba will always take care of us, even if it is only with a bunch of bananas. Not to mention that I love bananas. I am so thankful that Abba allowed our sukkah to be decorated with bananas again this year…
'cause bananas hangin' in da sukka is just so awesome.