Nope, I don't have it. Do you know what 'it' is? Sitiophobia [commonly spelled without the 'o' in the first part of the word] is the "fear of food, though the Greek root is such that it ought strictly to be fear of bread or grain; there is also the related phagophobia, a fear of eating."
Just SMELL the air! [long snifffffffff]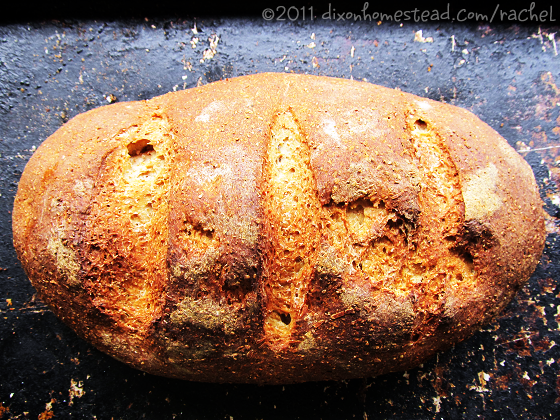 No, I do not have this fear. How could I, with such a beauty before mine eyes?
the wonderful, awesome, exceptional, sensational, exuberant, lovely crust is just too tempting for me to become sitiophobic.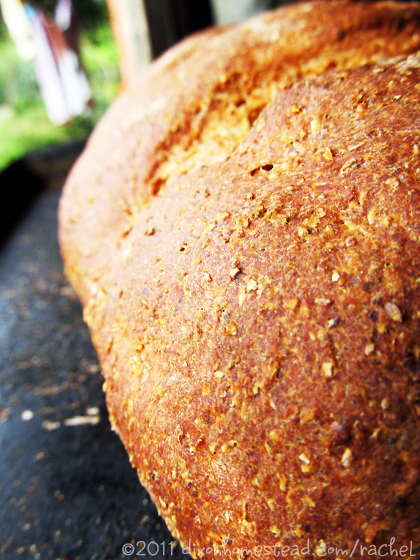 oh! what golden crusts are mine! [keeping myself at bay from devouring it now...]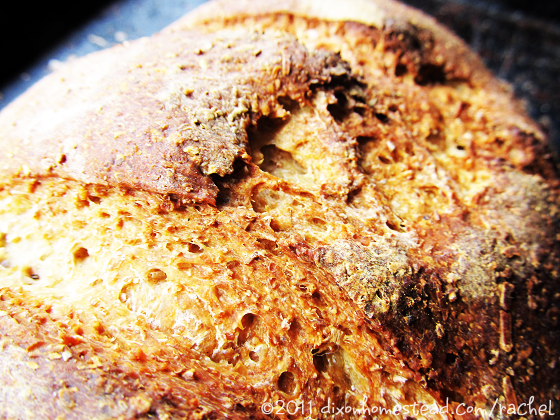 oh! deliciousness that only you, home-made, hand-mixed, beautiful sourdough bread, can hold.
Ok, I'll stop now.
submitted to yeastspotting.com