What's this peeking out from under the challah cover?????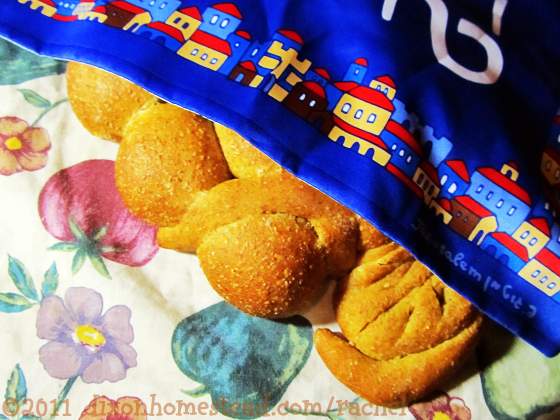 Could it be?! Grape-cluster fashioned challah!
Since I haven't been braiding the challah, I've been looking up new ways to shape the challah so it's a bit more festive… Shabbat is a Set-Apart day! It should be treated as such, and regular shaped bread is out of the question here. [at least, now it is! :)]
This past week, I made a grape-cluster. ;)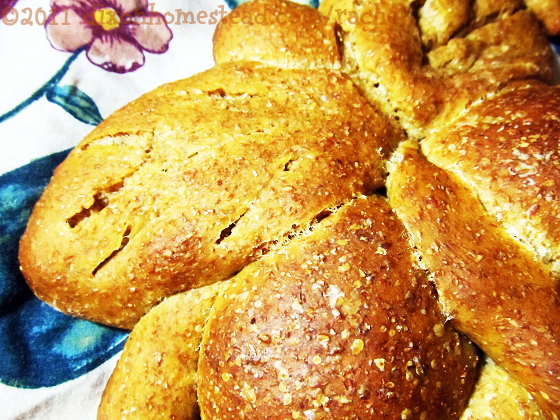 yes, those aren't grape-leaves. it was the best i could do.
I want to try a wheat-sheaf shaped challah next week. I found a really awesome photo of one! It was so pretty! I hope to try that one… altho I'm sure mine won't be near as pretty as hers, 'cause I gotta figure out how to do it first and experiment with it.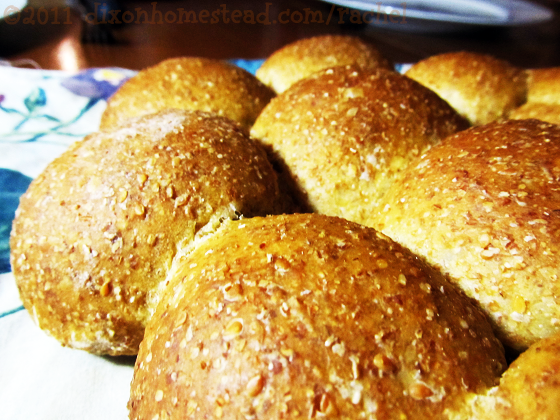 Well, I hope you all had a lovely shabbat this past week!  and I hope you have a wonderful rest of the week!
oh, and I may post a tutorial on how to make the shape, even tho I'm no expert at it! :) I'll show how I did it. :)
shalom!
P.S. submitted to Susan at YeastSpotting.