My sister, Amanda, was many things… one of them is that she was a poet. She didn't write much, but I really enjoyed the short, few ones she did write. I'm reposting this one on my blog because I love it and miss my sister so much.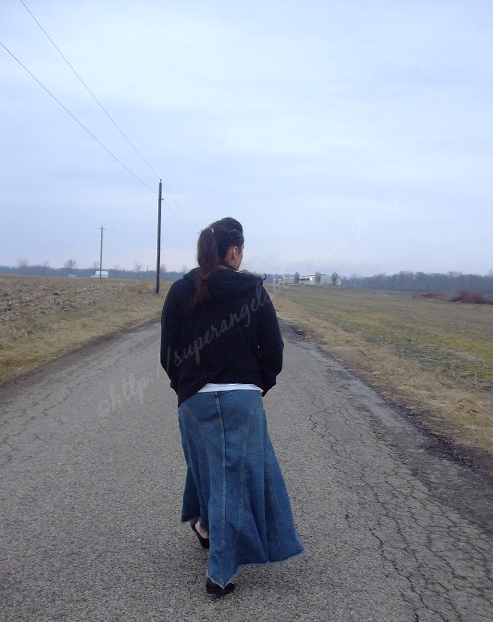 Along This Road
I walk this along this road
It is where you and I abode
You help me carry my load
and then I am showed
You are with me along this road
You walk ahead of me
I will let you lead
I make this creed
I won't recede
You are with me along this road
Sometimes I feel alone
I grumble and groan
but then I am shown
that I am your own
You are with me along this road
Walk with me always
especially in the frays
and the hard hard days
Be with me all my days
As I walk along this road

Original work and photo by Amanda Dixon
©copyright 2009
Are you walking with Him?
Psalm 84:11
ForYHVH , Elohim, is a sun and a shield; YHVH bestows favor and honor; he will not withhold anything good from those whose lives are pure.

Psalm 86:11
YHVH, teach me your way, so that I can live by your truth; make me single-hearted, so that I can fear your name.

Hosea 14:9
Let the wise understand these things, and let the discerning know them. For the ways of YHVH are straight, And the righteous walk in them, but in them sinners stumble.

Colossians 1:10
so that you may live lives worthy of Elohim and entirely pleasing to him, being fruitful in every good work and multiplying in the full knowledge of YHVH.
shalom!