I have been thinking about how when you cook food, adding salt not only adds flavour, but also nutrients. A 50 Kilo human contains about 7 tablespoons of salt within him. It is important to have the right amount of salt in your system, otherwise you can have health problems. But salt in and of itself is essential. It is a preservative and helps you to retain water.
In a spiritual sense, we are called the salt that is supposed to season the food (people) of the earth and giving them flavour (hope) and nutrients (salvation through faith in Yehoshua). Salt in the WORD is so important to Yahweh that He said it was to be part of the offering given to Him.
Matthew 5:13-16
13 "You are salt for the Land. But if salt becomes tasteless, how can it be made salty again? It is no longer good for anything except being thrown out for people to trample on. 14 "You are light for the world. A town built on a hill cannot be hidden. 15 Likewise, when people light a lamp, they don't cover it with a bowl but put it on a lampstand, so that it shines for everyone in the house. 16 In the same way, let your light shine before people, so that they may see the good things you do and praise your Father in heaven.
During the time that Yehoshua lived, salt was only really available to the rich, and was considered a luxury. Soldiers in the Roman army were paid in salt as a part of payment for being the army. In that sense, to "not be worth one's salt" was a great insult to anyone during the time. Now you see how very important we are, as His followers, as He called us the Salt of the earth?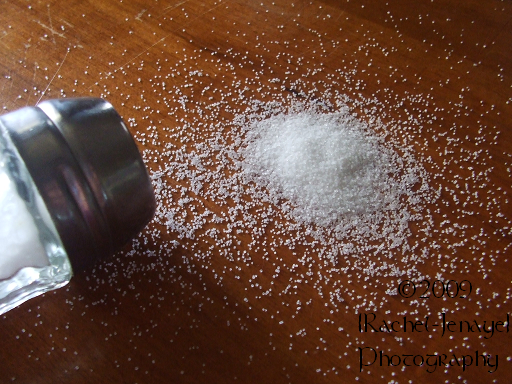 Momma said something about this to a friend who was calling us heretics because we follow Yahweh's Torah and obey the mitzvot (commandments) He gave to Yisra'el before they entered the land He promised them. I don't remember her exact words, but she said something like this -
"We are called to be salt in the world. If you have never had salt in your food, and you like it the way it is, then you would never think there was any need for salt. But don't bash someone else for putting salt in theirs just because you don't.

"When you taste something with salt in it, even if it was unusual to your taste buds, should you just leave it at that or investigate it further?"
Before we knew the blessing of practicing Yahweh's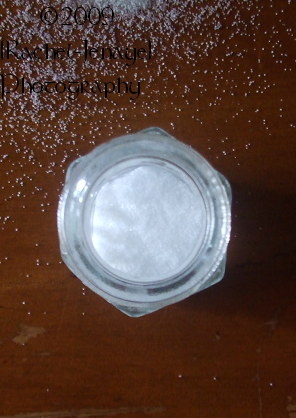 Torah and His mitzvot we didn't know we were missing the salt in our relationship with Him. Yahweh reveals Himself through His mitzvot, it is His way of telling us who He is and what He expects from us as being made in His image. He commanded us as becoming a part of Yisra'el to take part in His commands.
Yehoshua did not do away with Torah; all He did was perfect it, and showed that many of the 'traditions' the Pharisees and other spiritual leaders at the Temple were only man-made, and not of Yahweh. That is why He called them on it, not because He did away with Torah. Yehoshua followed Torah, as every other Jewish man, woman and child did. He commanded us to follow His example and do as He did, yet Scripture has been twisted so much, it is hard to discern what Yehoshua's words really were.
When people call us names, and don't want to be our friends because of the new realization that we need the salt, I try to remember this passage that Yehoshua said to comfort those who are being persecuted for following Him -
Matthew 5:11
"How blessed you are when people insult you and persecute you and tell all kinds of vicious lies about you because you follow me! 12 Rejoice, be glad, because your reward in heaven is great — they persecuted the prophets before you in the same way…"
I am glad that I can be called a follower of Yahweh and be able to follow His commands. We do not follow them because we think we will earn salvation by it, but because that is what He commanded us to do. I pray that, as we continue to read through the WORD that more and more of His commands and His way of living will reveal itself to us so that we can better honour Him with our lives.
I want to have a 'salt covenant' with Him. It is the strongest covenant, because it is unbreakable. Nothing will be able t break me away from loving to please my Yahweh and my Saviour. I pray that He will use my salt to heal
those who need it and to comfort those I can.
©RachelDixon2009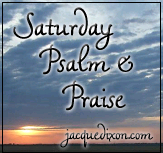 Each Saturday join Jacque (Momma) at Walking Therein, and many others who are taking their Saturdays and expressing their praise to the Lord. To participate, you can post a Psalm or a praise and tell what impact it has had on you. Make sure to link up your SP&P too! I hope to see you on there!