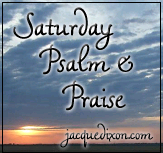 While watching one of Dr. Kent Hovind's videos on Creation and evolution, he mentioned something that every Christian should take into consideration. I think it is so profound, that I want to tell all of you, my friends. So, please read on. :)
Did you know in the Bible it says that the Heavens will declare the glory of God? And the firmament, the sky, will show His handiwork.
Psalm 19:1
The heavens declare the glory of God; and the firmament sheweth his handywork.
We call the heavens (space) the universe. It the place wear God hung all the stars and where He put all the planets, the moon and the sun. It also says in Psalm 97:6 that the heavens will declare His righteousness and also the people will see His glory -
The heavens declare his righteousness, and all the people see his glory.
Did you know that the word "uni" means single? And that the word "verse" means spoken sentence? What does that mean put together?
Single-Spoken-Sentence
Well, I have a theory about why the people who named the universe that. Wanna hear it? I'll tell you anyways -They believed the Bible. The Bible says that God spoke with a single sentence everything into existence. He did nothing with His hands. He simply spoke it into existence with ONE SINGLE SPOKEN SENTENCE.
The Bible says in Job 12:7-9
7But ask now the beasts, and they shall teach thee; and the fowls of the air, and they shall tell thee:
8Or speak to the earth, and it shall teach thee: and the fishes of the sea shall declare unto thee.
9Who knoweth not in all these that the hand of the LORD hath wrought this?
Let the creation speak for its Creator. We could learn so much from it. I am very much convinced of one thing -
There is no God like Jehovah.

Matthew 5:14 Ye are the light of the world. A city that is set on an hill cannot be hid.
I hope you have enjoyed reading the thoughts and happenings of a fifteen-year-old girl from the country. "You can do all things through CHRIST who strengthens you!" Philippians 4:13