.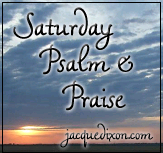 .
I Know

Who Holds Tomorrow
words and music by Ira Stanphill


I don't know about tomorrow;
I just live from day to day.
I don't borrow from its sunshine
For its skies may turn to grey.
I don't worry o'er the future,
For I know what Jesus said.
And today I'll walk beside Him,
For He knows what is ahead.

(Chorus:)
Many things about tomorrow
I don't seem to understand
But I know who holds tomorrow
And I know who holds my hand.

Every step is getting brighter
As the golden stairs I climb;
Every burden's getting lighter,
Every cloud is silver-lined.
There the sun is always shining,
There no tear will dim the eye;
At the ending of the rainbow
Where the mountains touch the sky.

I don't know about tomorrow;
It may bring me poverty.
But the one who feeds the sparrow,
Is the one who stands by me.
And the path that is my portion
May be through the flame or flood;
But His presence goes before me
And I'm covered with His blood.


I am so thankful that I know the Lord; who He is what he has done for all mankind and that He has a plan. I may not know what tomorrow brings but I know, YES I know who holds tomorrow and He also holds my hand.
I have been reading in the gospels lately remembering all the Savior has done for children of God.  I have been looking into his parables and the lessons he taught his disciples.  So many things in scripture we just pass over and neglect in our daily walk.  Here is some scripture from Matthew where Jesus is telling his disciples not to worry.  I'm not sure if this scripture made me think of this song or the other way around but either way. I'm not worried about tomorrow!
Matthew 6:25-34 (King James Version)
25

Therefore I say unto you, Take no thought for your life, what ye shall eat, or what ye shall drink; nor yet for your body, what ye shall put on. Is not the life more than meat, and the body than raiment?

26

Behold the fowls of the air: for they sow not, neither do they reap, nor gather into barns; yet your heavenly Father feedeth them. Are ye not much better than they?

27

Which of you by taking thought can add one cubit unto his stature?

28

And why take ye thought for raiment? Consider the lilies of the field, how they grow; they toil not, neither do they spin:

29

And yet I say unto you, That even Solomon in all his glory was not arrayed like one of these.

30

Wherefore, if God so clothe the grass of the field, which to day is, and to morrow is cast into the oven, shall he not much more clothe you, O ye of little faith?

31

Therefore take no thought, saying, What shall we eat? or, What shall we drink? or, Wherewithal shall we be clothed?

32

(For after all these things do the Gentiles seek:) for your heavenly Father knoweth that ye have need of all these things.

33

But seek ye first the kingdom of God, and his righteousness; and all these things shall be added unto you.

34

Take therefore no thought for the morrow: for the morrow shall take thought for the things of itself. Sufficient unto the day is the evil thereof.
I am doing my best to seek the Lord and let God take care of the rest but it is a daily process….lets take up the cross each day and follow Him!
Blessings to you,

8 Responses to "Saturday Psalm & Praise – I Know Who Holds Tomorrow!"
Leave a Reply
You must be logged in to post a comment.